We make the mistake of believing that racing is about cars, but it has always really been about people. 

This week in October, 2020, the FCS story is still being written.  Click 
HERE
 to read up on a wonderful gift exchanged between two of our friends in the racing family.
SATURDAY NIGHT

AT 8:15 P.M.

If you have any material to contribute to this site, please contact me!  mrhollinger@outlook.com

+ 13,100 VISITORS SINCE 2001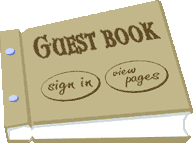 Bob Perrin Jr. in the #22.  Was this car the old #25 that Dan Brown drove?  "The Pickle"?  It certainly looks like it to me.

10-30-71  Photo by Don Winchester

I love this picture!  The racers start to arrive on a rainy Saturday afternoon.  Buddy Martin had a fine and modern set-up: a racecar on a trailer and a matching purple pick-up.  But check out John Guzzetta!  Is he towing with a Sunbeam?  The Renault racecar is strange enough, but he towed all the way from Key Largo with this set-up.

Dennis "Snoopy" Butler, R.I.P.  Here is a look at his Renault from 11-13-71.

          SPEEDWAY VIDEO!

TQ's, early mini stocks and a look around the pits!  Who can place the year?  I estimate 1968 or so.