We make the mistake of believing that racing is about cars, but it has always really been about people. 

This week in October, 2020, the FCS story is still being written.  Click 
HERE
 to read up on a wonderful gift exchanged between two of our friends in the racing family.
SATURDAY NIGHT

AT 8:15 P.M.

If you have any material to contribute to this site, please contact me!  mrhollinger@outlook.com

+ 13,100 VISITORS SINCE 2001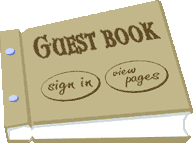 Who drove this car?  What number was it?

​                                3-30-74

I love this picture!  The racers start to arrive on a rainy Saturday afternoon.  Buddy Martin had a fine and modern set-up: a racecar on a trailer and a matching purple pick-up.  But check out John Guzzetta!  Is he towing with a Sunbeam?  The Renault racecar is strange enough, but he towed all the way from Key Largo with this set-up.

          SPEEDWAY VIDEO!

TQ's, early mini stocks and a look around the pits!  Who can place the year?  I estimate 1968 or so.

SEND ME F.C.S. PICTURES!  I WILL ADD THEM TO THIS SITE.     
EMAIL
I have been in contact with FCS motorcycle rider Tim Stanford.  He is shown on his #68.  Tim went on to race bikes on the dirt at Hialeah, mini stocks at Hialeah, and SCCA cars too.

​Kids having fun!  Long before cell phones, south Florida kids built pushcars out of orange crates, scrap wood and discarded toy tires.  Florida City hosted the pushcars during intermission: they had a full-speed, one-lap race that featured a perilous mid-race engine swap on the back straight!

Veronica Jackson just sent this picture from 1971 or so.  The driver is her brother, Felix "Paco" Maldonado Jr., and the engines were brothers Mark and Michael Richard.

Their prize for winning?  Hot dogs, chips and drinks from the concession stand!