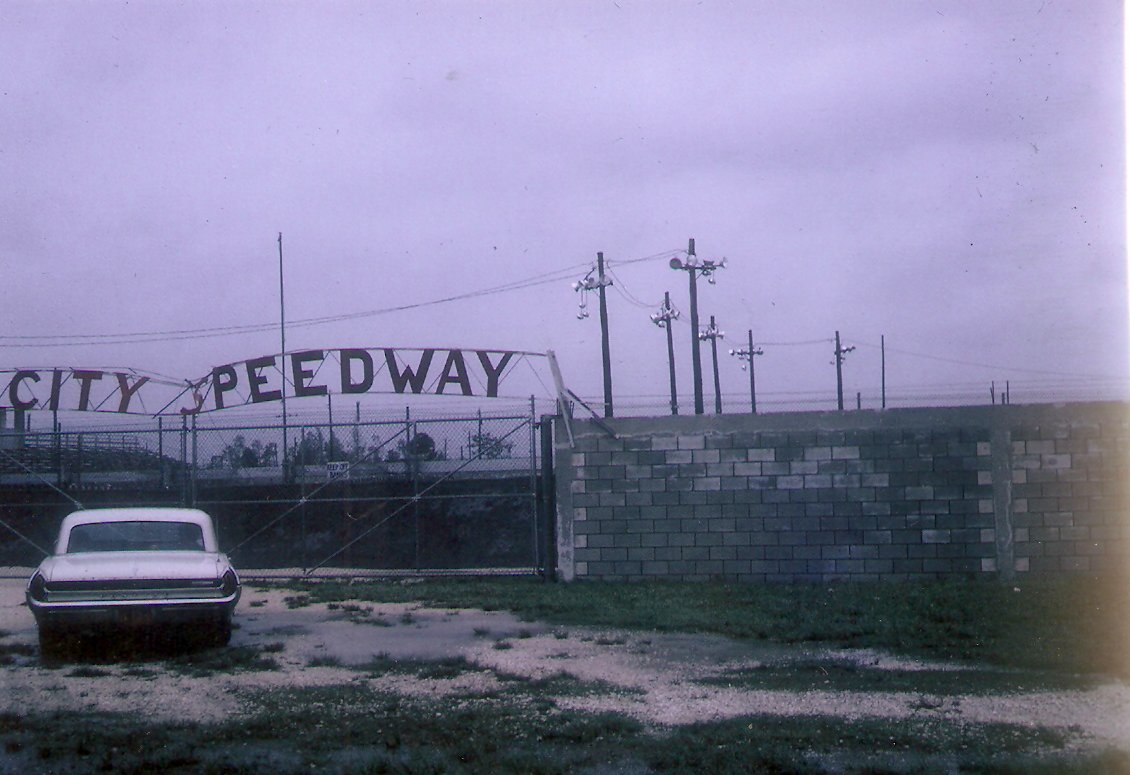 Jerry Paquin recently uncovered a collection of old color slides.  There are 17 of them that were taken in the mid 1960's, starting with the construction and paving of the track.

In September, 1965, Hurricane Betsy passed just to the south of the track and pelted it with 110 MPH winds.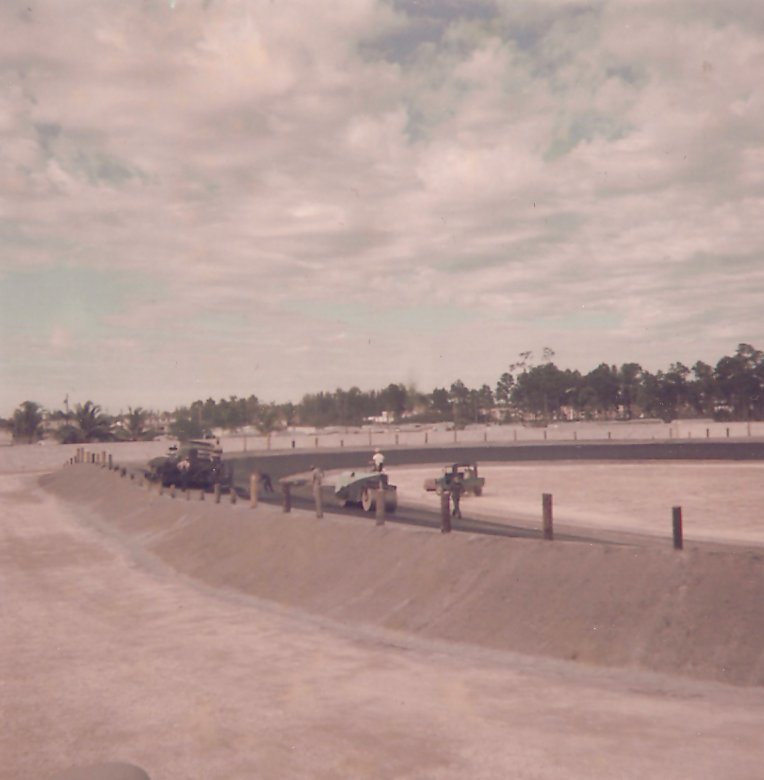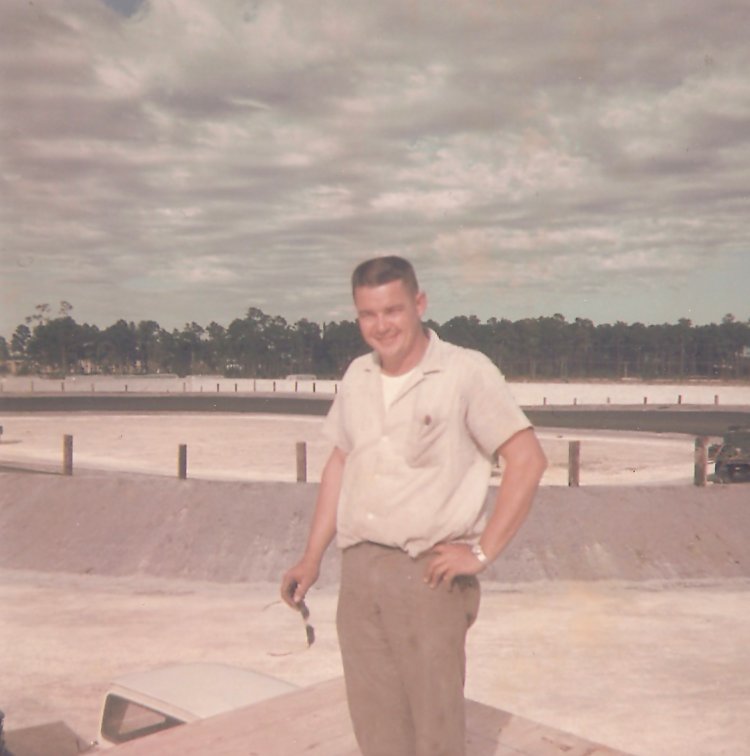 Ron Paquin checks on the paving progress from high atop roof of the concession stand.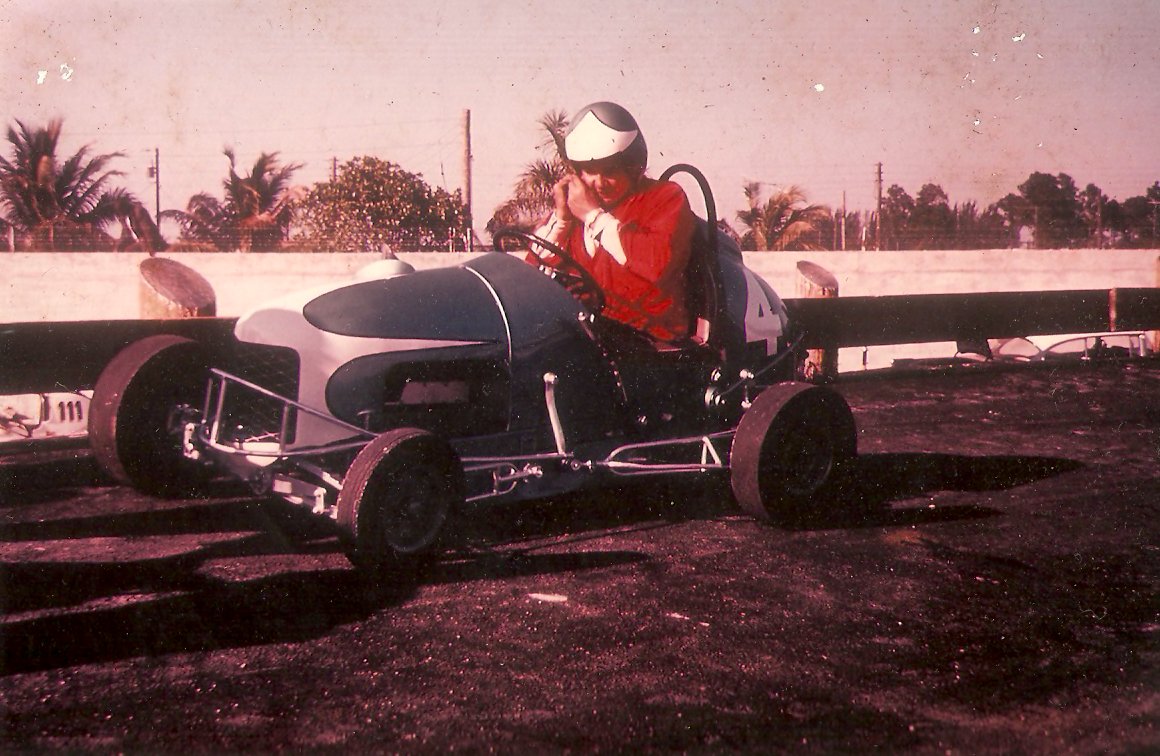 Before long, the original wall is in place, so Ron prepares to test out the new track.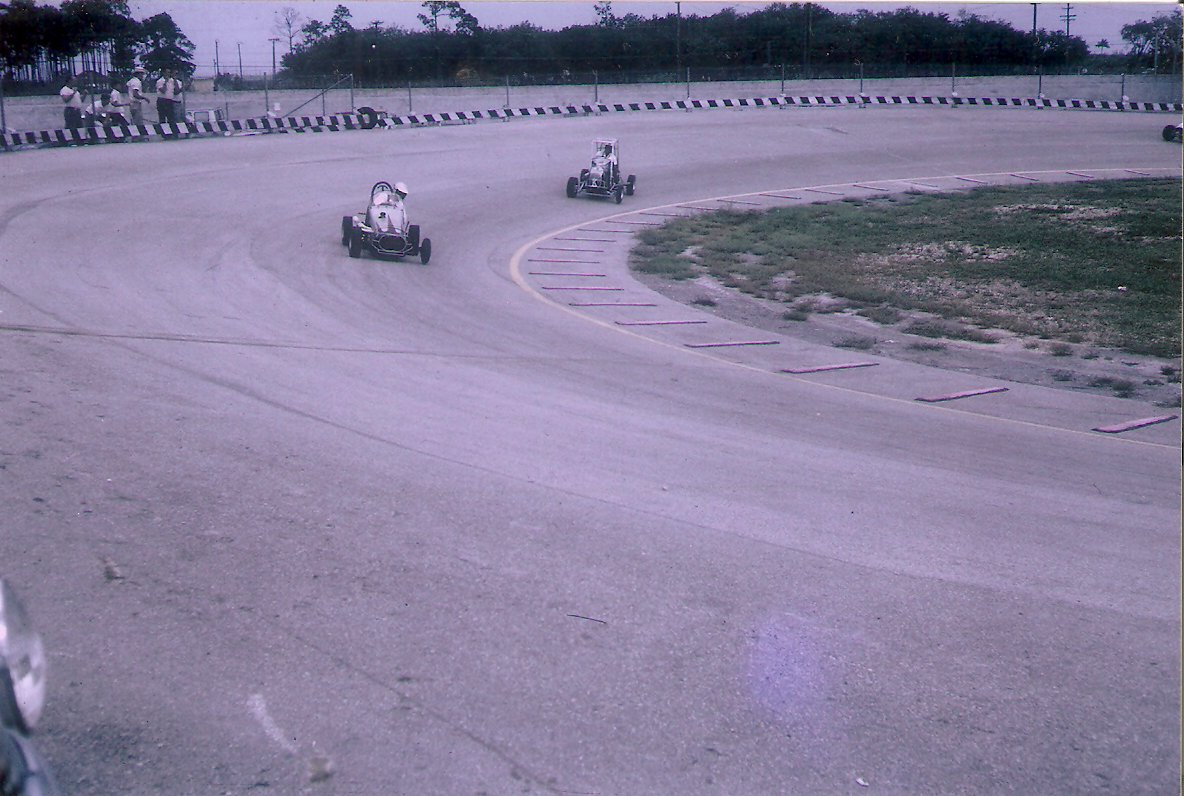 This was taken during an early practice session once the chain link fence was installed.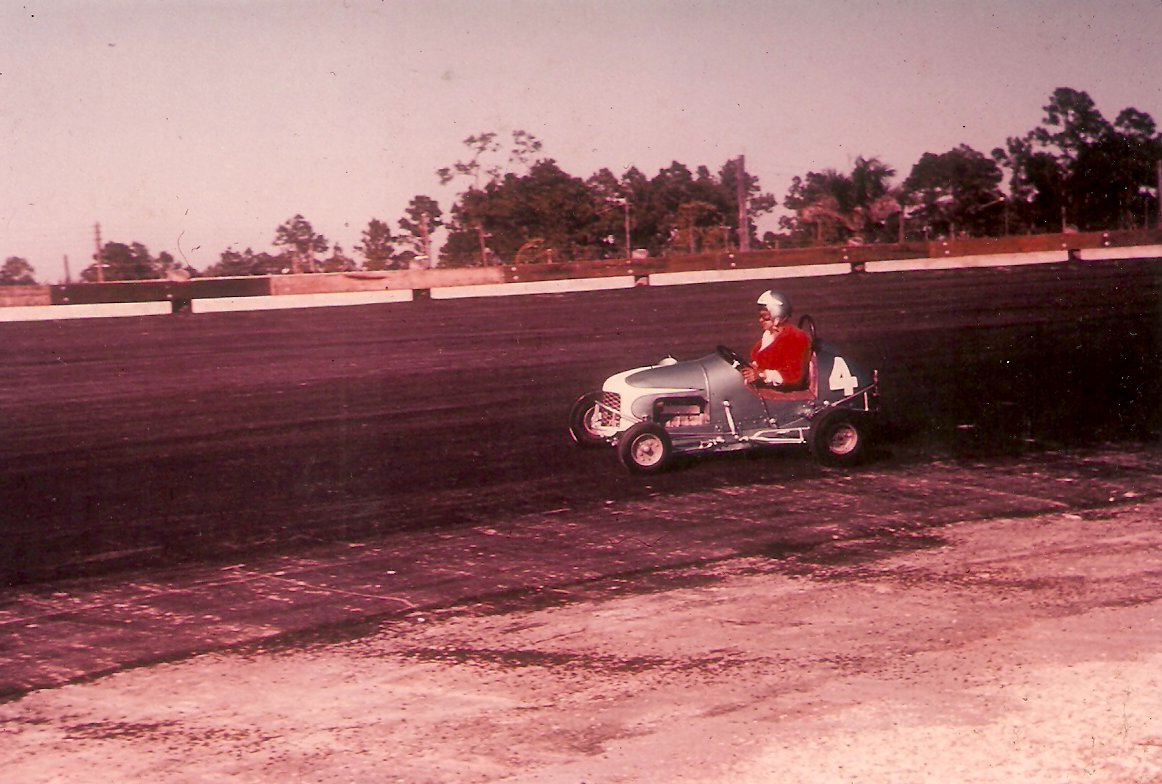 "Oh man, this is gonna be great!"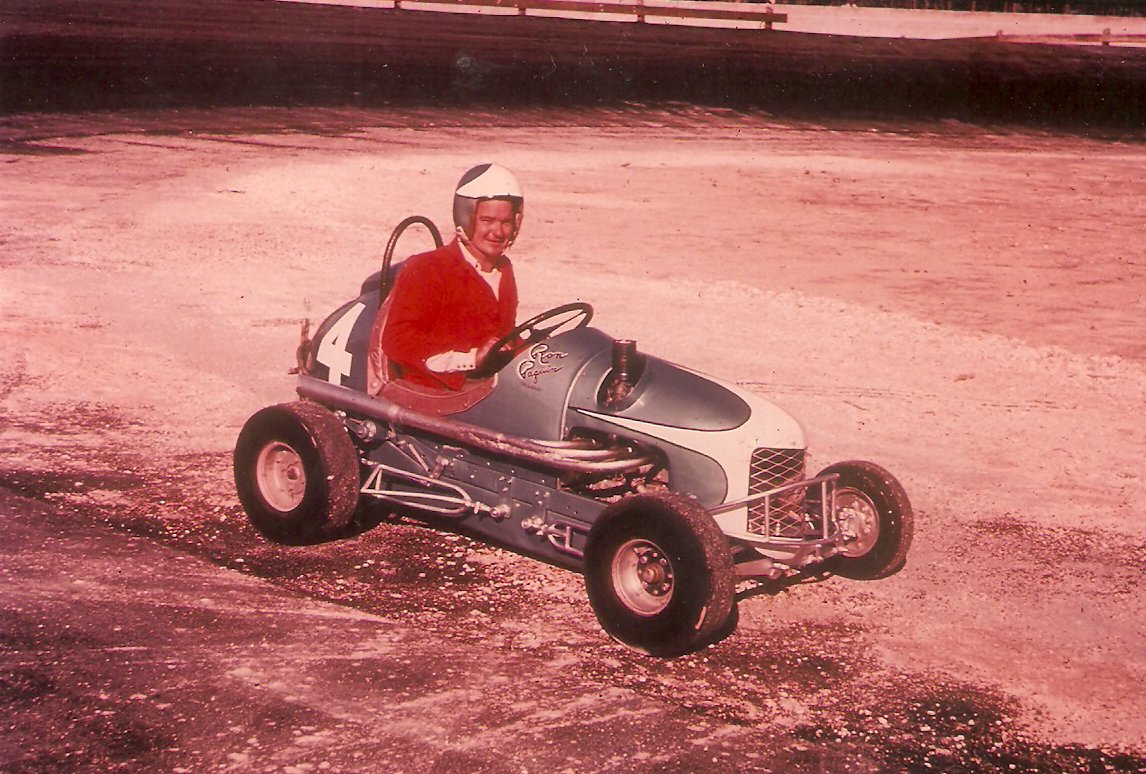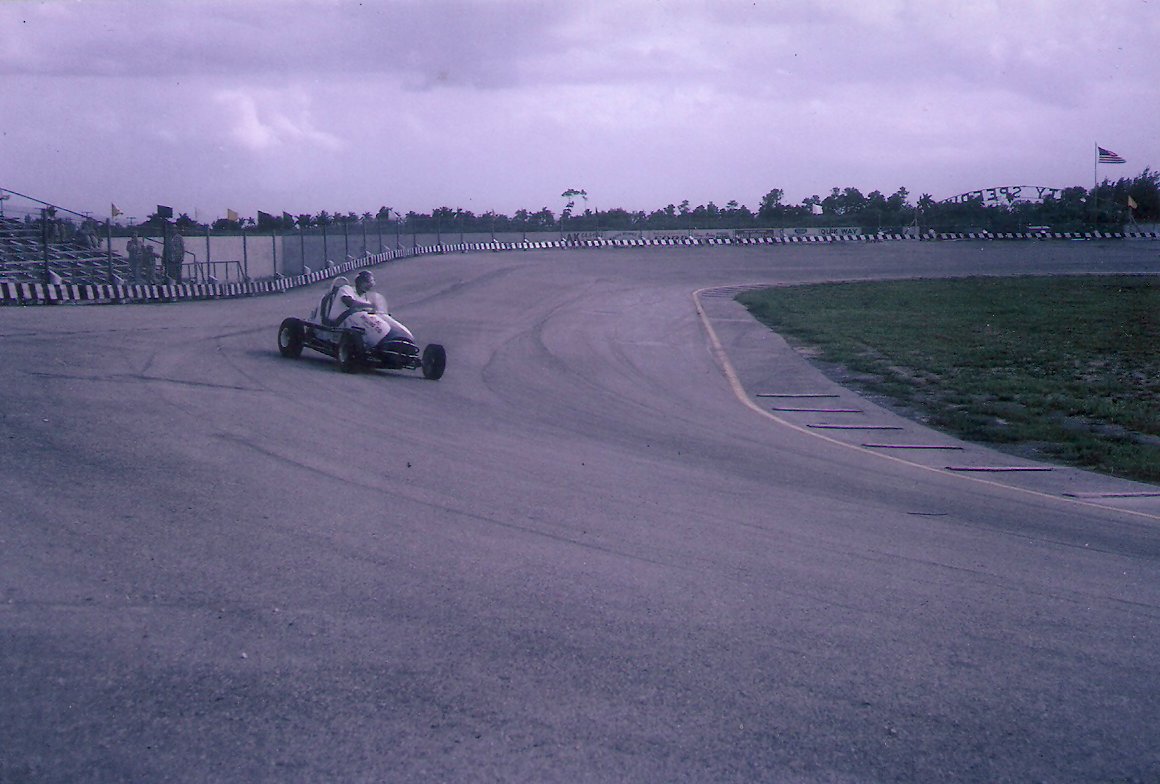 According to the slide, this was Brady Mason.

The sign and grandstands were up, but where is the Florida City water tower?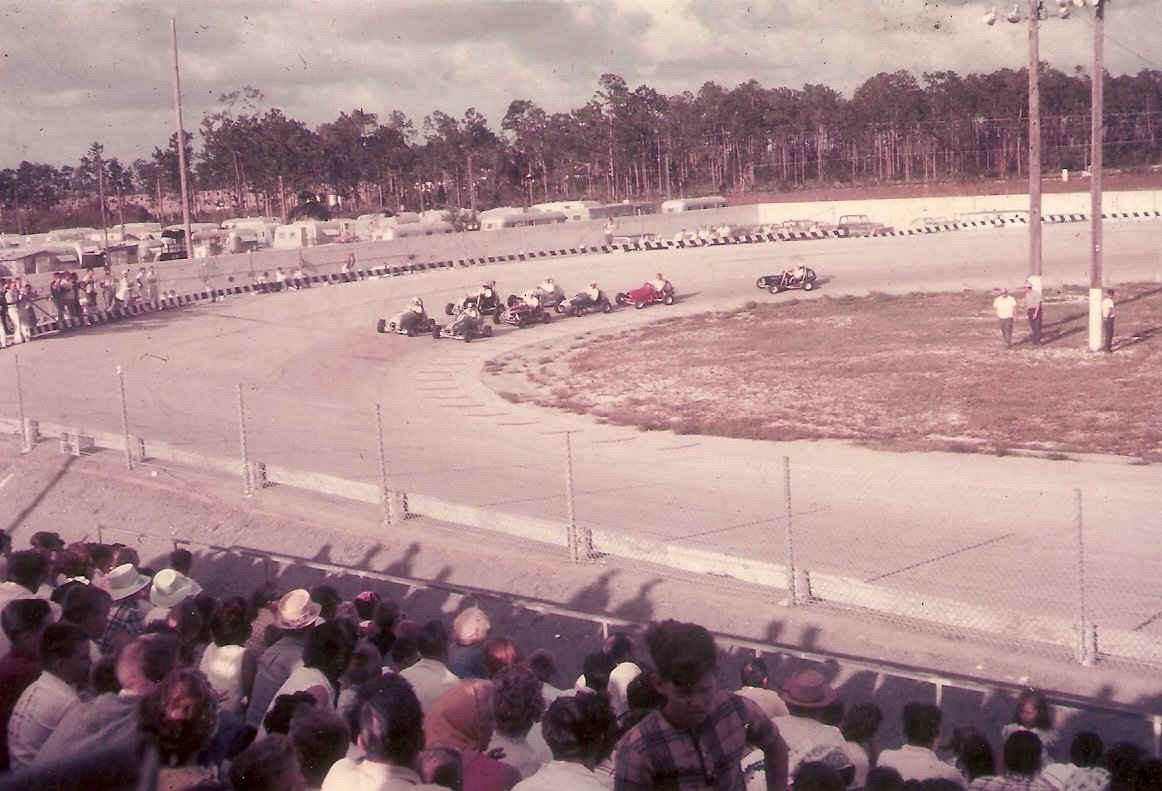 Time to get it on!  This was quite a large project for a bunch of part time volunteers.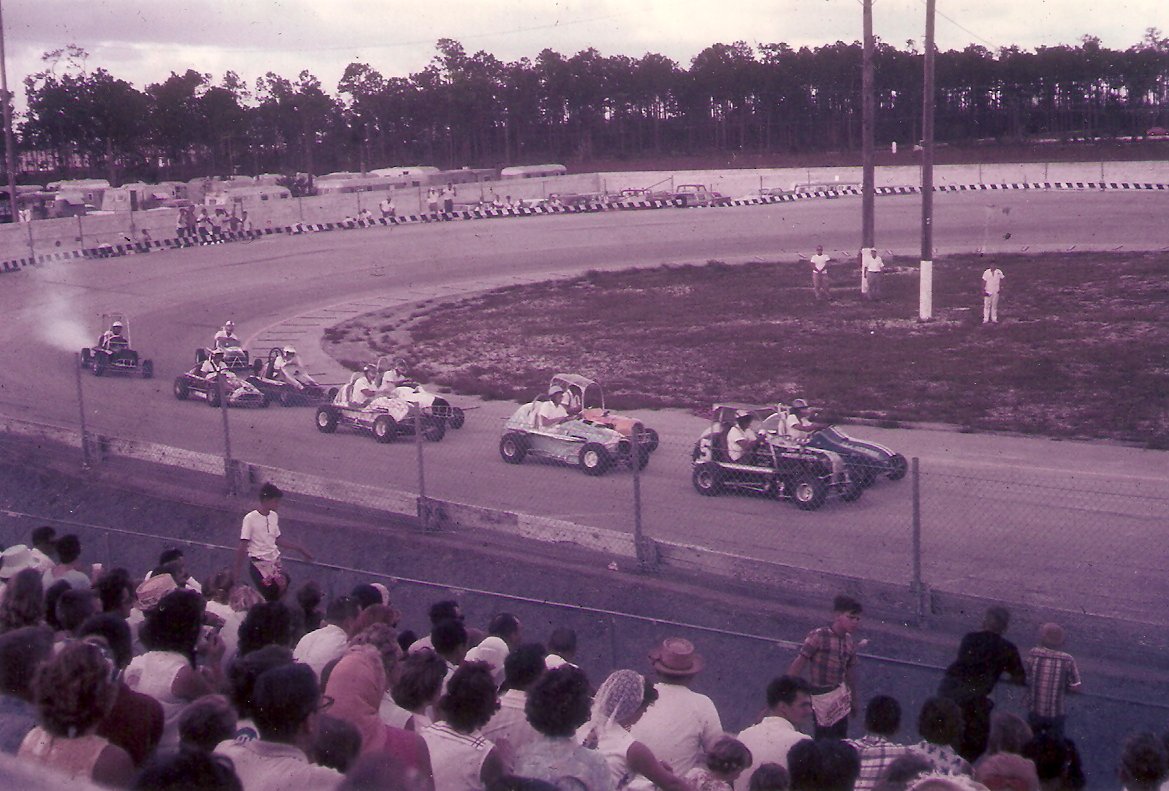 Two of these guys had early versions of roll cages.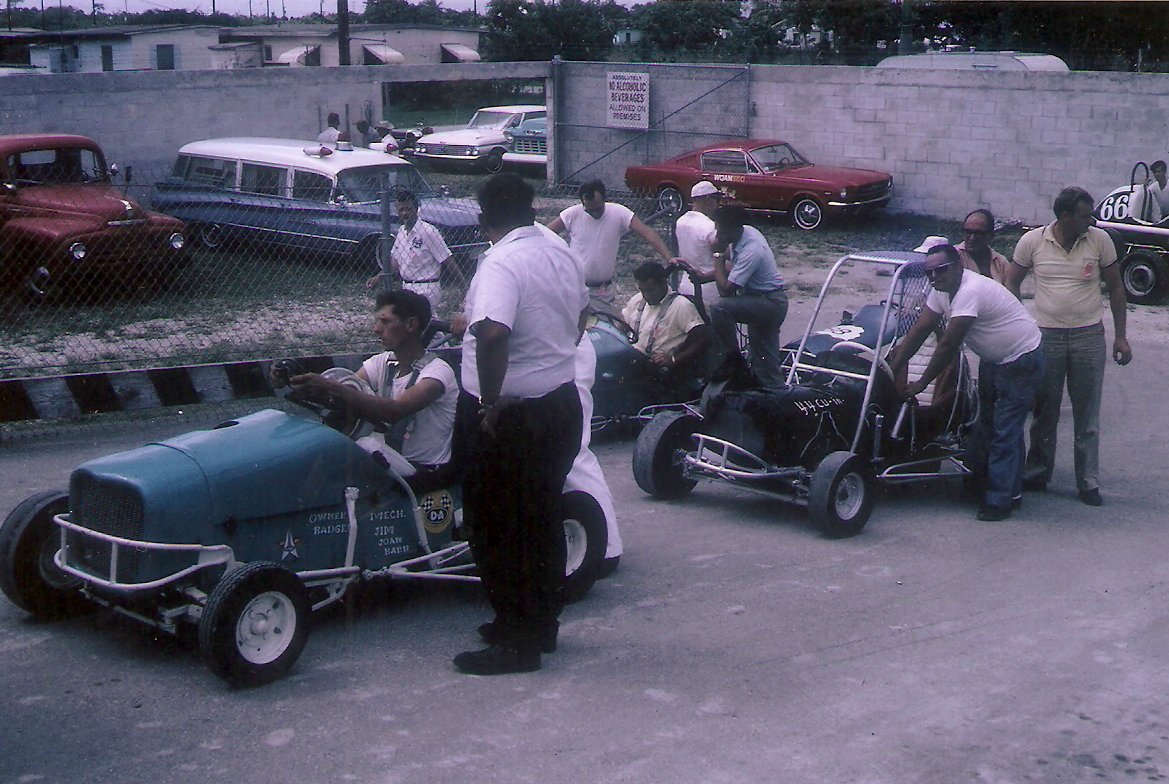 This was taken on the staging lane, where the drivers prepare to leave the pits and enter the track in turn 4.  Check out the Buick ambulance!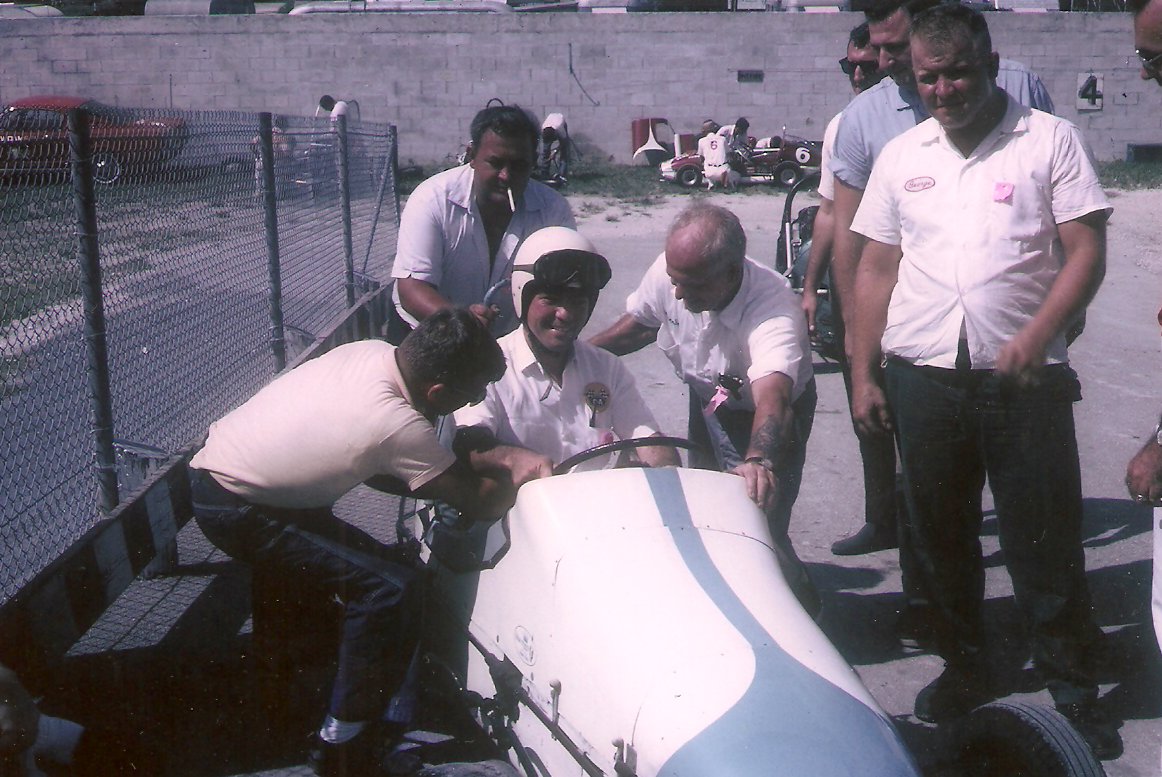 Here is a look at some early mini stocks.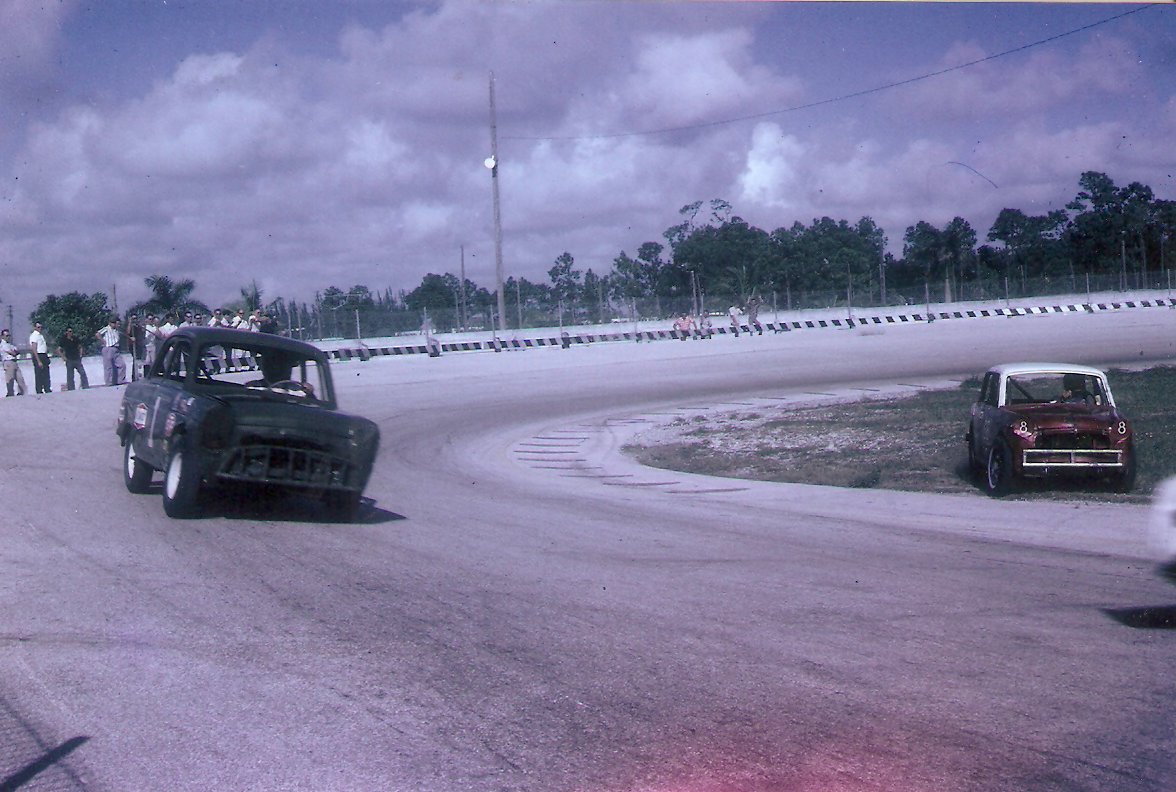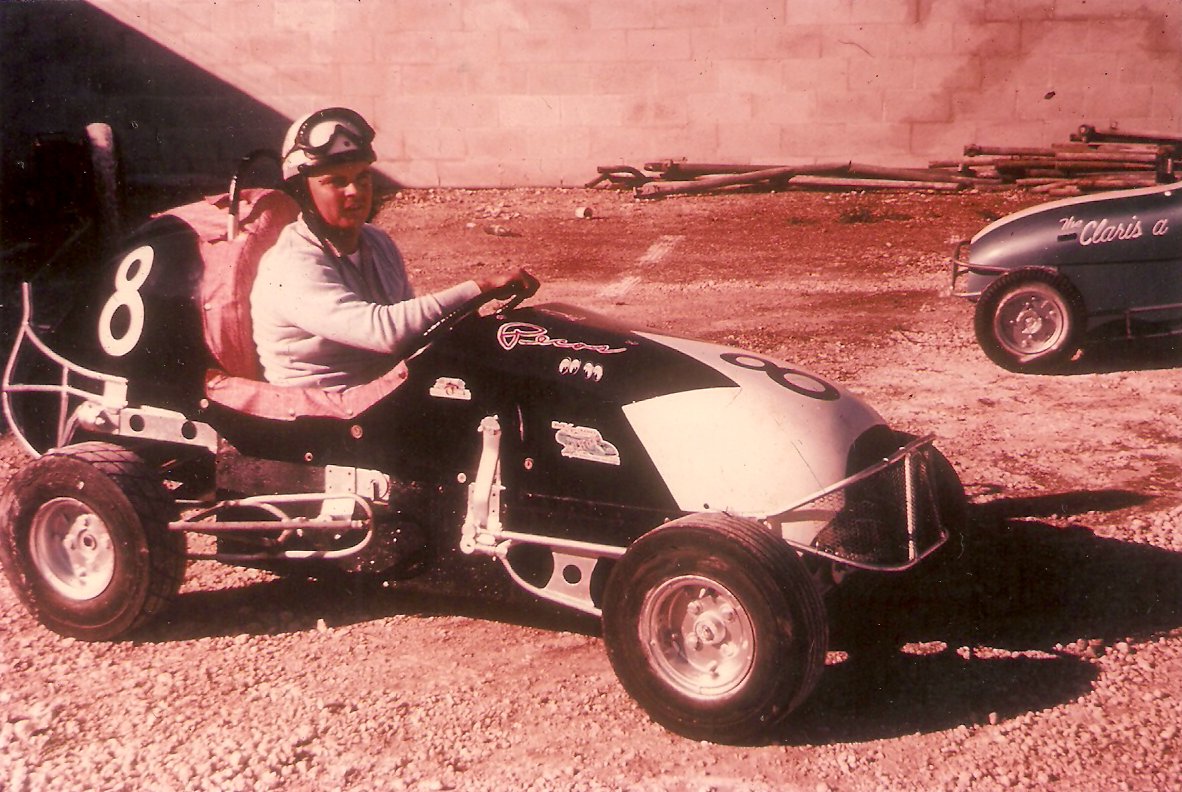 Here is a good look at Warren Paquin's Harley Davidson powered TQ.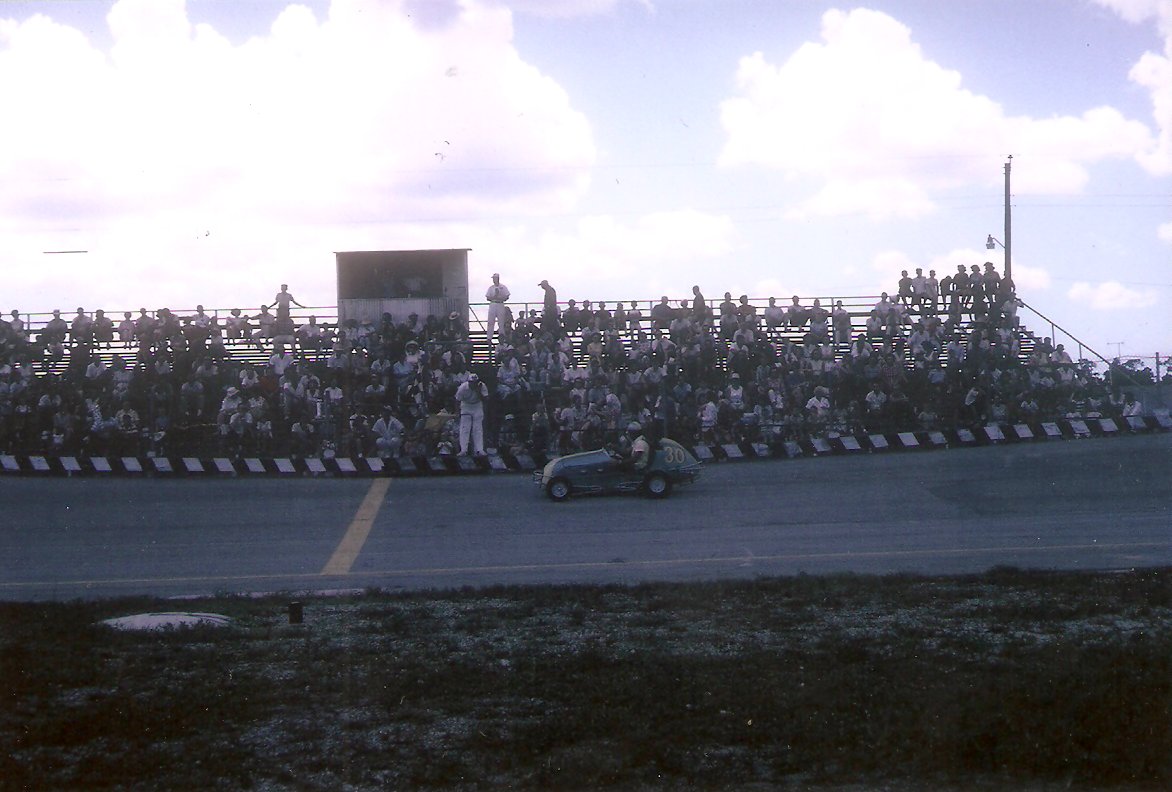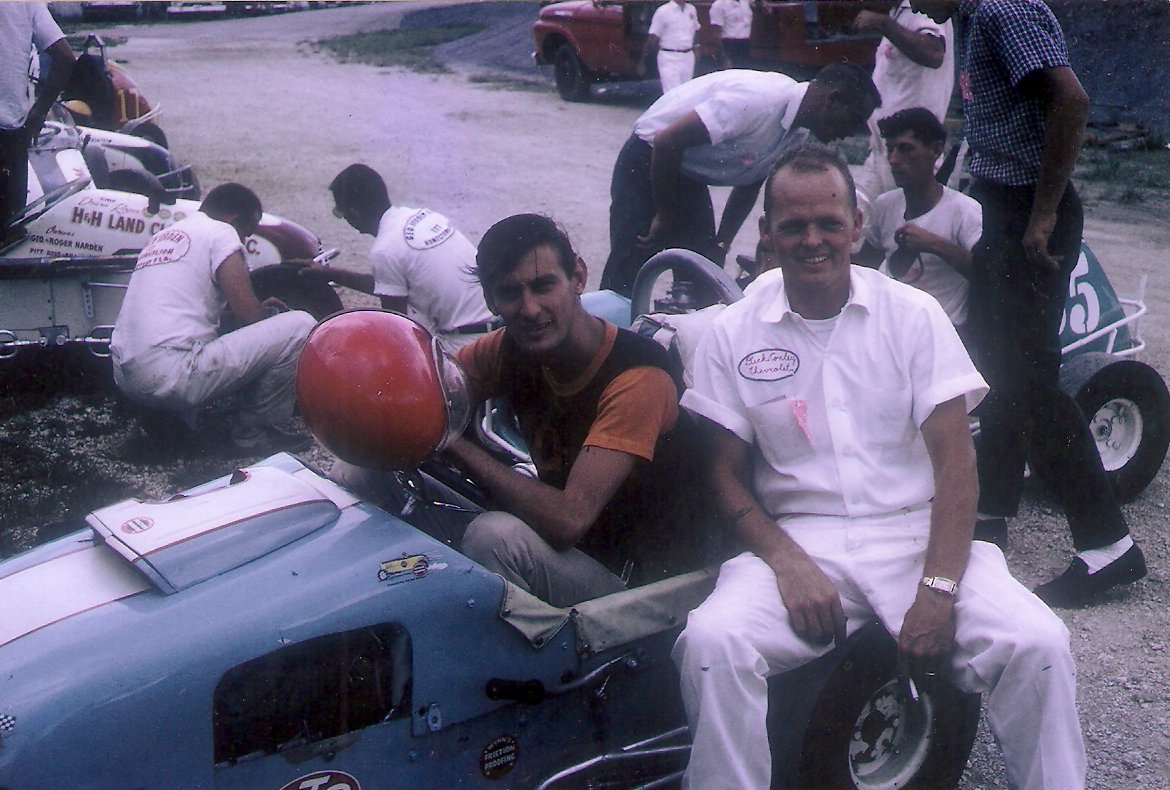 According to the slide, this driver was a DJ at WQAM, a local country station.