Photos featuring mini stocker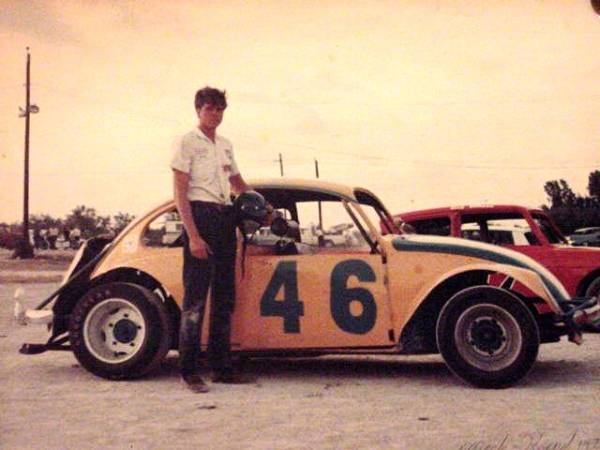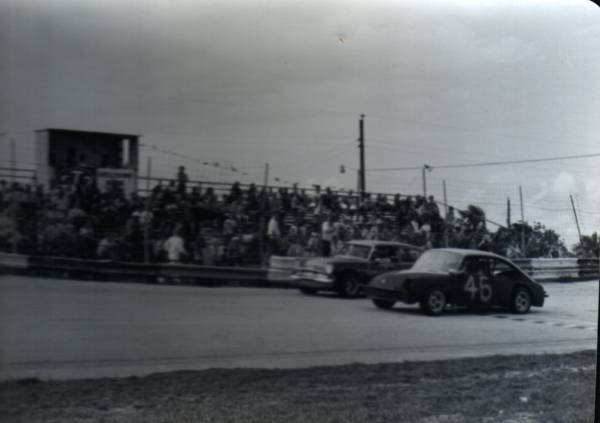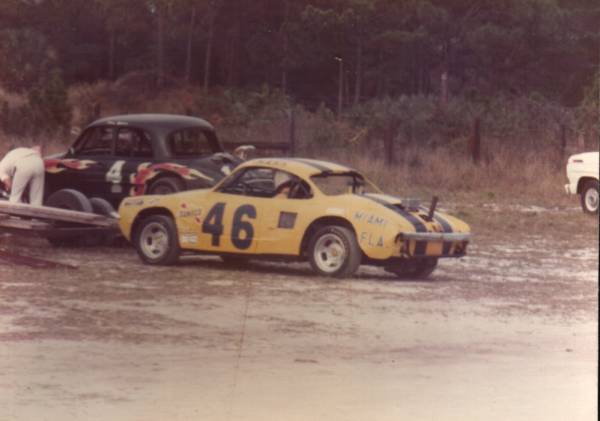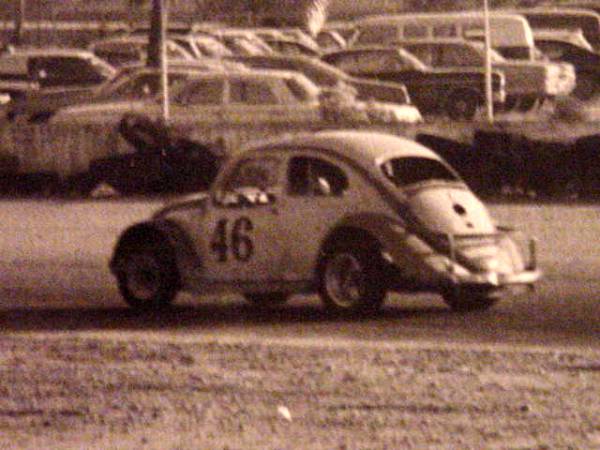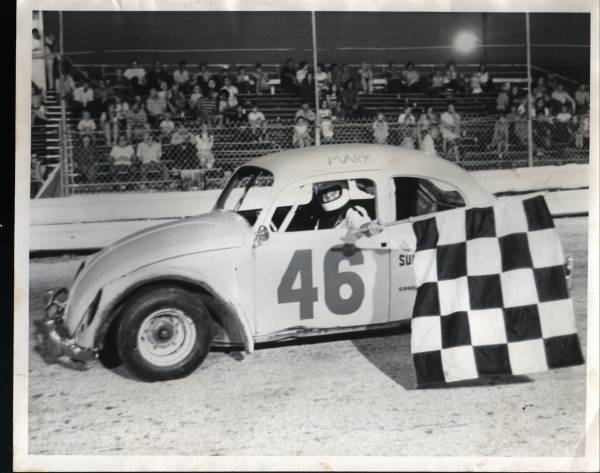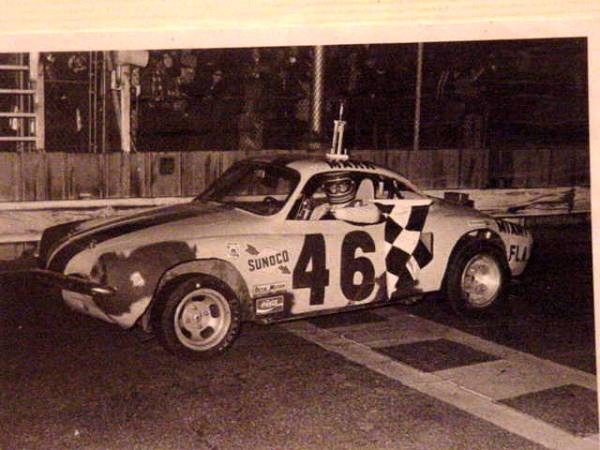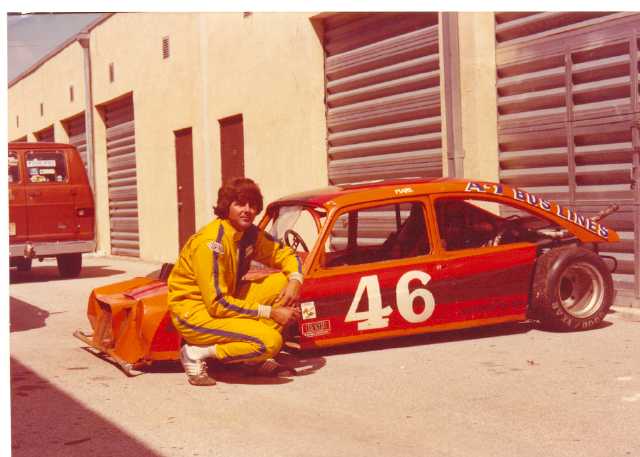 I bet you don't know the story of Mark Koegel; he is a guy who has been there and tried that in racing!

Over the years, he has competed in late models, sprint cars, hydroplanes and road race cars.  His many years in mini stocks found Mark competiting on dirt and paved tracks in states from Florida to Texas to Massachusetts and more.  Settle in and read a bit about a racer who loved to hit the road!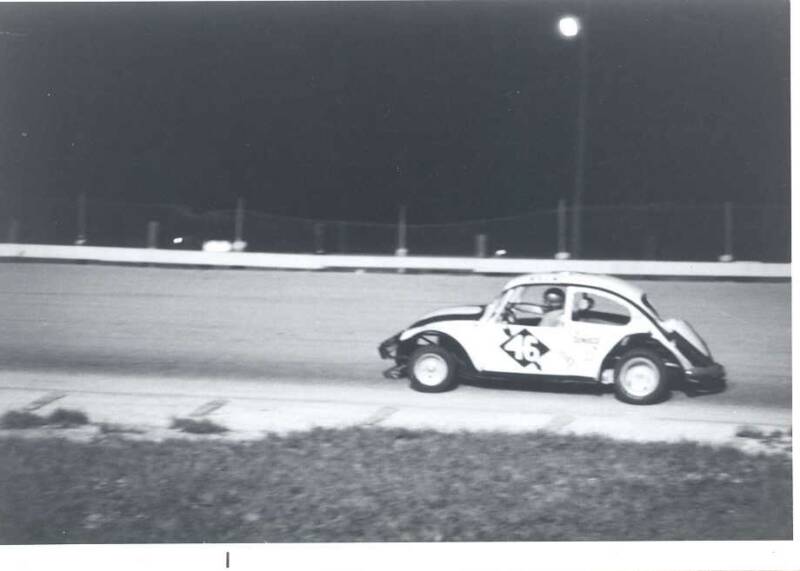 While still in high school, Mark got a job in a VW garage where he learned the ins and outs of Volkswagons.  Mark's dad owned a Sunoco station, so naturally, most of the racing VWs were yellow and blue like the station.  Why #46?  Well, after leaving the VW garage, Mark went to work at Publix supermarket #46.

Here he hustles around Florida City on July 24, 1971.

Photo by Don Winchester

Mark pushes his fastback VW to a close win over his racing buddy, Sam Kerr.

This shot from Hialeah shows his first racer, a VW purchased for $100!

Mark considered Hialeah to be his home track, although he was much more successful at Florida City. 

Mark loved racing, and traveling; a combination that found him towing from his Miami home to tracks all over the state.  He loved to run at New Smyrna during Speedweeks with Dana Barlow and Harold Perry.  Other weekends would find him in action at Bronson or Ocala Speedway on Friday nights, St. Petersburg on Saturday, and Vero Beach or Melbourne on Sunday.  Here he is shown pitted next to Dana Barlow at Vero Beach Speedway.

Few racers got around as much as Mark, and he made a point of getting to know the locals.  Eventually, they began to call Mark whenever they had a big event planned.  They sometimes paid some tow money too!

The trips got longer and farther!  Mark says his friends would load up the truck and racecar, so when he would get off work on a Friday afternoon, they would all hit the highway!  Racing destinations included tracks in Georgia, the Carolinas, New Jersey, Pennsylvania, New York and pionts north.  Then they would drive all night and be back in time for work on Monday morning.  That is hardcore buddy!

In this shot, Mark sits in victory circle on the big paved 1/2 mile in Beltsville, Maryland.  The next day, he destroyed this car on a dirt track in Saluda Virginia.

Mark got to know racers from up and down the east coast.  One of his favorite accaintances was Bunny Schnieder from New Jersey.  Bunny would pick Mark up at the airport in NJ and they were off to the races for a week at a time.  During the summer, they could run 4 or 5 nights a week.

This car is a rear-engined rocket that Mark built especially for the $10, 000 to win race at Pocono Speedway.  The race ran on a 3/4 mile track that was so fast the wind could rip the body off a short track car!

Ok, its not the best quality shot, but here is Mark running on the road course at Hollywood Speedway. 

I think you are getting the picture: this is a guy who loves going fast!  He says he preferred the big tracks like New Smyrna, where you can "hold it wide open and let 'er rip".

Mark currently lives in San Angelo Texas.  He raced for years out west, and is now concentrating on getting his kids into the sport.