FLORIDA CITY
SPEEDWAY

Photos and articles from the collection of
Don "Three Wheel" Heckman

For his collection of newspaper articles, Click here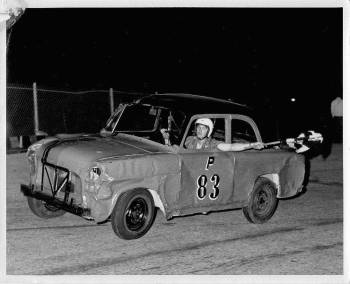 Fresh out of high school, Don begins his racing career in a flat head Anglia.
(Photo by Wally) Feb. 11, 1967
By June of that year, his car looked a little rougher. Note the scrapes on the roof, Don must have rolled this one!
(Photo by Wally) June 3, 1967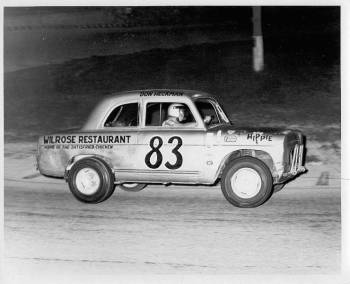 Looking good with some new body work in 1968.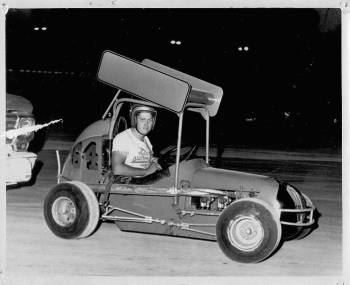 Here is Don in his first midget ride.
(Photo by Bobby 5x5 Day)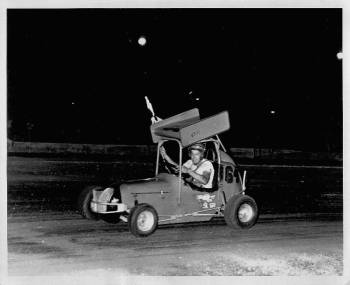 This was shot at Hialeah Speedway on the infield dirt track. (photo by Bobby 5x5 Day)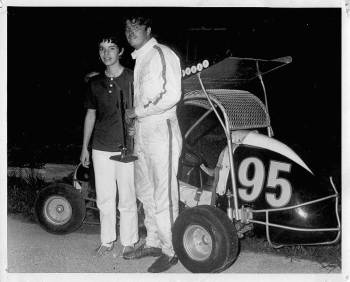 Don was the man to beat when he strapped into the "Black Bandit", #95. The trophy girl is Maggie Gavaletz.
(photo by Ed Oberlies) June 26, 1971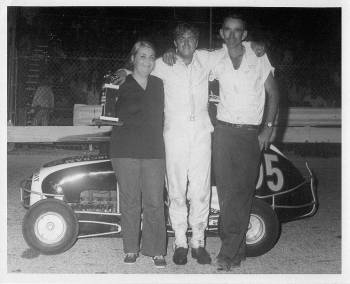 Don celebrates another win with his car owner, Don Ingram, and with Cheryl Smith.
Her brother Gary was the only fatality at the track.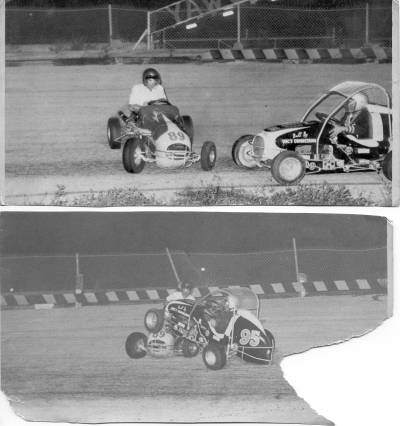 Jim Adams loops the 89 as Don reaches for the brake.
No roll cage and no fire suit make this a scary looking spin.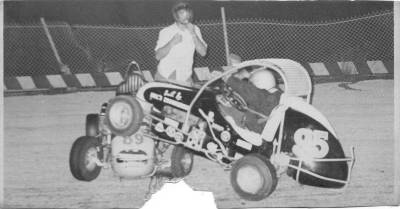 "#*$%~*!"
.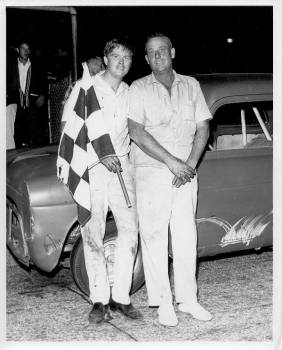 Don and C.W. Davis, who was a successful car owner for Jim Adams and the late Frank Suits.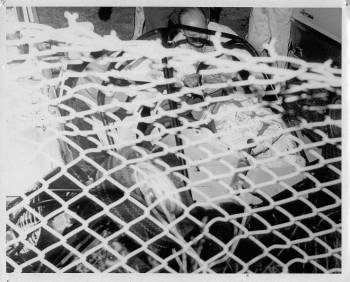 A night to remember. Don tangled with another car on the backstraight
and barrel-rolled into turn 3, over the wall and landed on top of a truck
parked in the pits. After a trip to the hospital, Don returned to the track that same night.
Jan. 12, 1974 (photo by Ed Oberlies)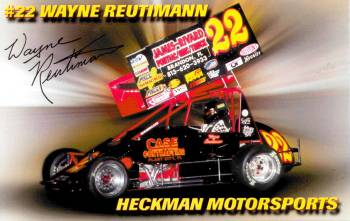 After a career in Sprints, Midgets, and Super Modifieds, Don hung up his helmet
and has become a car owner. This Sprinter competes in Florida's TBARA series.
As always, Don's car is in the hunt for the championship and is often the car to beat.


Home